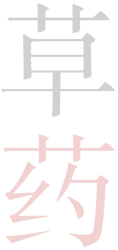 Welcome to Humboldt Acupuncture.

California licensed acupuncturists, Chelsea Colby and Jeffrey Haloff are here in Humboldt County to provide quality acupuncture and Oriental medicine including Chinese herbs, massage and nutrition. Jeffrey and Chelsea were trained at the Oregon College of Oriental Medicine where they received their Master's degrees (MAcOM) in acupuncture and Oriental medicine.

Acupuncture is an effective medicine for treating a wide variety of illnesses and maintaining a balanced health. Please visit the below link to see what the National Institute of Health says can be treated by acupuncture:

http://nccam.nih.gov/health/acupuncture/
Humboldt Acupuncture Wishes You:

Happy Chinese New Year of the Water Rabbit 2023!

Read Jeffrey's article on the Year of the Rabbit.

Previous Articles




Humboldt Veterans Acupuncture Project (HVAP)
Jeffrey has co-founded HVAP, in association with Acupuncturists Without Borders, to provide free acupuncture to veterans, military service members and families. Acupuncture has been shown to help ease symptoms of Post Traumatic Stress, and we are happy and proud to offer this service to those who have served our country.

Read article on Acupuncture, Veterans and PTSD.